Professional Tilers in Tauranga, Bay of Plenty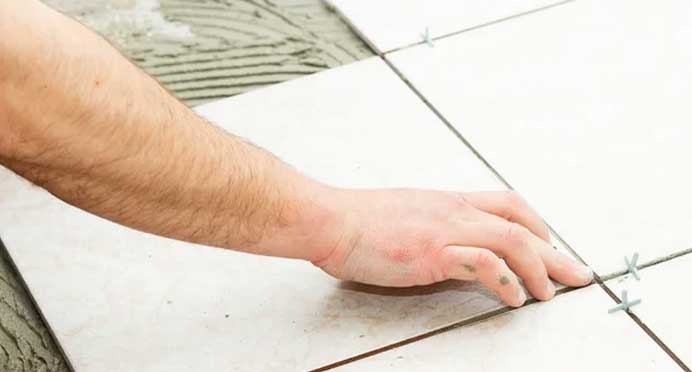 Welcome to Tauranga Tiler – the best tiling solutions in town! We provide you with a wide array of tiling products and services that are sure to meet your needs. Our team of highly-qualified professionals provide top-notch customer service and quality materials and workmanship. With years of experience and expertise, you can trust in us that your project will be completed to perfection.
For all your residential or commercial tiling needs, we have you covered. Whether it's flooring, wall cladding or feature walls, we guarantee a job done right the first time around. Let us show you why Northshore Auckland Tiler should be your go-to provider – contact us today to find out more
Residential & Commercial Tiling

Kitchen and Bathrooms

New Builds or Repairs & Maintenance

Under Tile Heating

Floor preparation and screed work

And More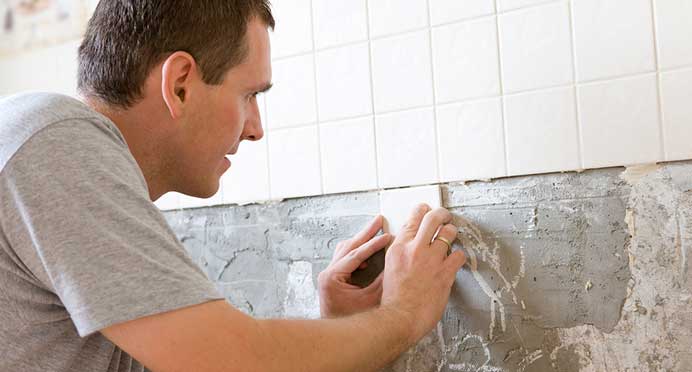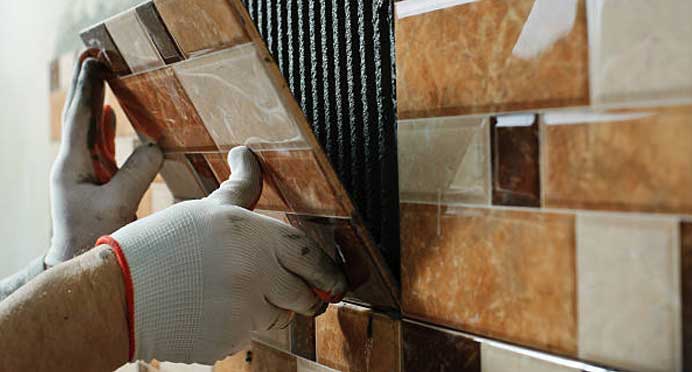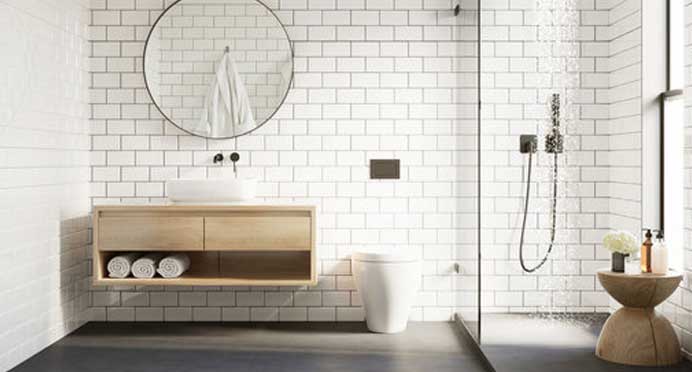 Tauranga Expert Tiling Installation
At Tauranga Tiling, we specialise in professional tiling services for Tauranga and Mount Maunganui. Our team of experienced tilers has a proven track record of providing quality service to our customers. We can handle all kinds of residential and commercial projects, from new construction to repairs and replacements. As a premier tiler in Tauranga, we are dedicated to making your space look beautiful and stylish with only the best materials available.
Customer satisfaction is always of the utmost importance. With our expertise, you don't have to worry about any part of your project; we guarantee it will be finished on time and on budget. Whether you're looking for tile installation in your kitchen, bathroom, or outdoors, or any other tiling services – our team is here for you. We offer unbeatable value and excellent customer service every step of the way.
Rest assured knowing that you're getting the best quality service when you choose us as your go-to tiling provider. From start to finish, we guarantee that your project will be completed with the utmost care and professionalism.
Kitchen floor and splashback
Bathrooms
Walls
Floor screed
Silicon and grout refurbishment
Stone and mosaic
Our Services:
At Tauranga Tiling Pros, we offer more than just exterior tiling services. We have a range of solutions to meet your needs, including waterproofing and bathroom and kitchen renovations. Our experienced team can bring your ideas to life!
We strive to provide the highest quality service and ensure every project meets local standards and regulations. We take great pride in our attention to detail and guarantee top-notch results that will last. Plus, we've got you covered with all necessary warranties and guarantees.
So, if you're looking to upgrade an indoor or outdoor space, trust Tauranga Tiling Pros to get the job done right – on time and within budget!
At Tauranga Tiler, we specialise in creating amazing bathroom spaces. Our experienced team is dedicated to providing superior customer service and we take great pride in our high quality materials and meticulous attention to detail. We understand that time and budget are both important, so we will work closely with you to ensure that your project is finished on time and within budget.
Whether you just need a simple repair or a complete remodel, we have the tools and expertise necessary to get the job done right. With our vast array of tile options, you can choose from an array of colors, textures, shapes, and finishes to create a look that fits both your needs and budget. Let us help you create the perfect bathroom – contact us today to learn more about our bathroom tiling solutions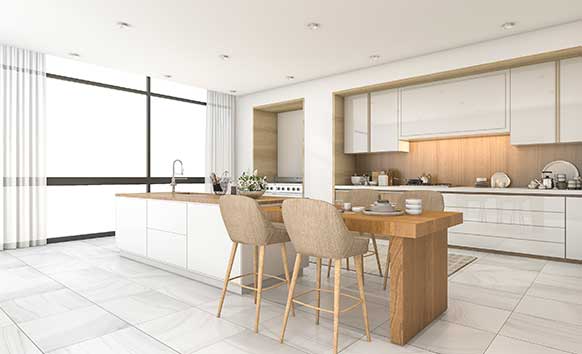 Kitchen tiling is an art form, and at Tauranga Tiling Pros, we have the talent to transform your culinary space. Our team of designers will collaborate with you every step of the way, to ensure your dream kitchen comes to life. We take pride in our meticulous craftsmanship, using only the best materials to tile any kitchen surface. With our expertise, you can be sure that your kitchen will look amazing and last for years.
When deciding whether to tile your kitchen, there are many aspects to consider such as budget, style, and functionality. At Tauranga Tiling Pros, we understand this and are dedicated to providing you with the necessary guidance. We make sure to deliver high-quality results, regardless of the size of the project.
With decades of experience, our professionals have seen it all when it comes to kitchen tiling. Whether you're renovating an existing space or starting from scratch, they have the know-how to make sure your kitchen is stunning.-
At Tauranga Tiling Pros, exterior tiling is one of our specialities. We provide top-notch outdoor tiles for a variety of applications, including driveways, patios, pool surrounds, and retaining walls. Our team of experts have extensive experience with different materials, so you can rest assured that the final result will be perfect!
Quality is our top priority; all of our tiles are sourced from leading manufacturers, and our installation methods are second to none. Plus, with a wide range of styles and finishes to choose from, you'll be able to find something that perfectly complements your property.
And if you need a bit of guidance or support, we're here for you! Our team is knowledgeable about every aspect of exterior tiling – from preparation to maintenance. So trust us to help you create a beautiful look that will last for years to come.

Why Choose Tauranga Tiling Pros?
Are you looking for the perfect tiling service for your next project? Tauranga Tiling Pros is the answer! Our team of experienced professionals use only the best materials and offer unbeatable customer service. With our commitment to quality, you can be sure that your project will turn out exactly as you envisioned.
We source the finest tiles on the market, from traditional ceramic to modern mosaics. Our reputation has been built up over many years, thanks to the consistent results we provide. We strive to ensure that our prices remain competitive, so you can rest assured that you're getting great value for your money.
When you choose Tauranga Tiling Pros, you're guaranteed a high-level of expertise and quality materials. Your peace of mind is of utmost importance to us, so we make sure to provide advice on all aspects of your job. With our help, you can be sure that everything runs smoothly.
So, why wait? Get started on your project today with Tauranga Tiling Pros! We have a variety of tiles available, so you can find exactly what you need to make your project a success. Contact us today and see the difference that experienced professionals can make to your tiling project..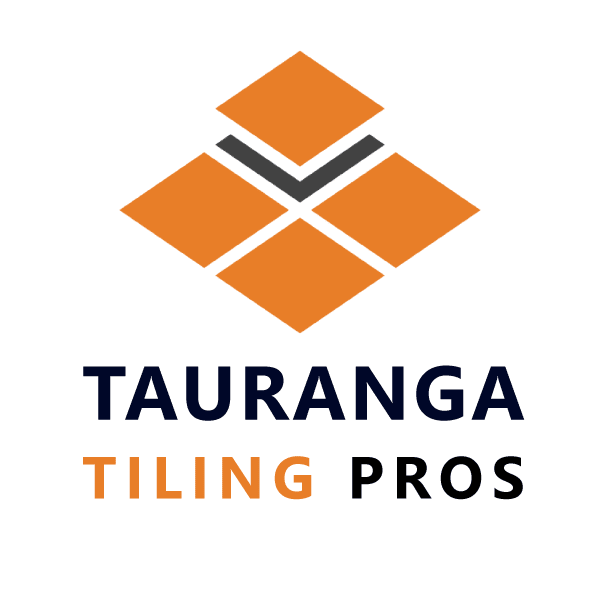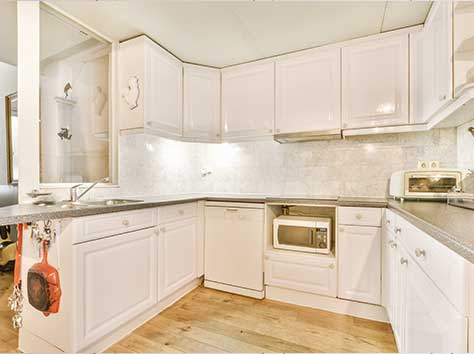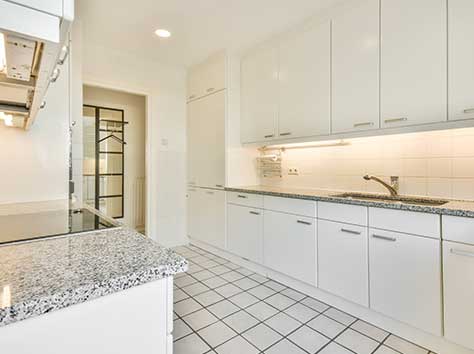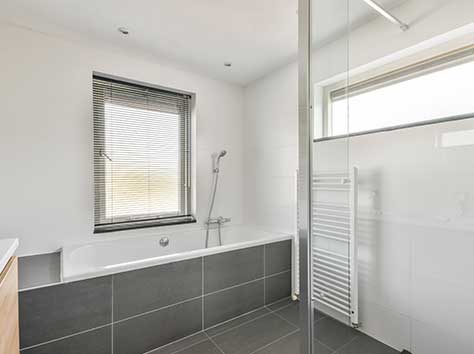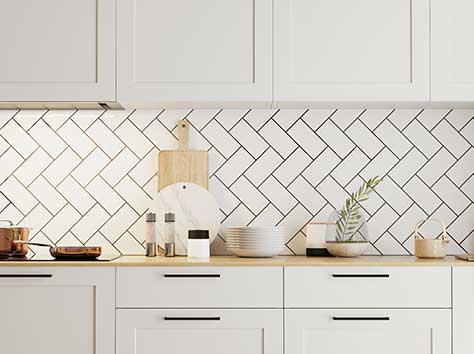 What Kinds Of Tiles Do We Use?
At Tauranga Tiling Pros, we take pride in providing high-quality tiles to our clients. We understand the importance of making sure you're confident in your tiling project, so let's explore the types of tiles available!
Ceramic tile is a great option, made from clay and fired at high temperatures. It comes in many shapes, sizes, colors, and textures and is easy to clean and maintain. Ideal for floors and bathrooms.
Porcelain tile is another excellent choice, similar to ceramic but with a denser material composition that requires less maintenance. Perfect for walls and countertops. Benefits include budget-friendliness and design options for ceramic, and durability and style for porcelain.
Ceramic Tiles
Budget-friendly
Many design options
Porcelain Tile:
Durable & low-maintenance
Variety of styles & finishes
But if you're looking for something even more contemporary, glass mosaic tile and natural stone tile are great options. Glass mosaic adds sparkle and shine to any space, while natural stone offers timeless beauty for outdoor surfaces such as walkways or patios.
With all these types of tiles available, you're sure to find the perfect one for your project. Now, what types of projects do we work on?
What Types Of Projects Do We Work On?
At Tauranga Tiling Pros, we have the skills and expertise to tackle a wide variety of projects. From small-scale repairs to large-scale contracts, there's no job too big or too small for us. Our team is equipped to take on all kinds of tiling-related tasks with speed and precision. To give you a better idea of what we can do, here are some of the services we provide:
– Bathroom remodels & refinishing
– Kitchen backsplashes & flooring
– Swimming pool surrounds & patios
Whatever type of tiling project you have in mind, Tauranga Tiling can make it a reality. We only use the best quality materials to ensure you get the most out of your investment. And our competitive rates guarantee you won't break the bank. With us, there are no hidden costs or surprises. Get ready to begin your tiling project today!
No matter if it's a residential or commercial property, our tiling experts will craft a solution specifically tailored to your needs. We understand that everyone's situation is unique, so we strive to offer customised services that fit each individual's requirements.
What Areas Do We Cover
We are proud to offer our tiling services in Tauranga. Our professional team of tilers is highly experienced and skilled, and we're committed to providing the highest quality service for each client that comes through our doors.
From residential projects like bathrooms and kitchens, to commercial spaces such as offices or retail stores, no job is too big or too small. In addition to Tauranga, we also cover areas across Mount Maunganui and Papamoa. Whether you need a full renovation on your home or just some minor repairs done around the house, you can count on us!
We strive to make every project go smoothly from start to finish so that customers can rest easy knowing their tiling needs have been taken care of with expertise and efficiency. With this in mind, let's take a look at what our process looks like when it comes to tiling services.